The Lee to Sea would be regularly used by a huge number of people. 200,000 people live or work within easy walking and cycling distance of the Lee to Sea Greenway; it is within a short drive of a further 200,000. And that's not even counting visitors to Cork!
Leisure
The L2S incorporates some of Cork city and county's best-known and much loved leisure paths. Even greater use would be expected with a connected, high quality route. It would be longer, more diverse, and more interesting, whether for people out for a stroll, runners and athletes, families out for a Sunday afternoon cycle, people walking their dogs, rollerbladers, and bird watchers or nature lovers enjoying our local wildlife. And the L2S could be the ideal way to get to enjoy a meal at a restaurant or a chat with friends in a café, whether that's in the city or county.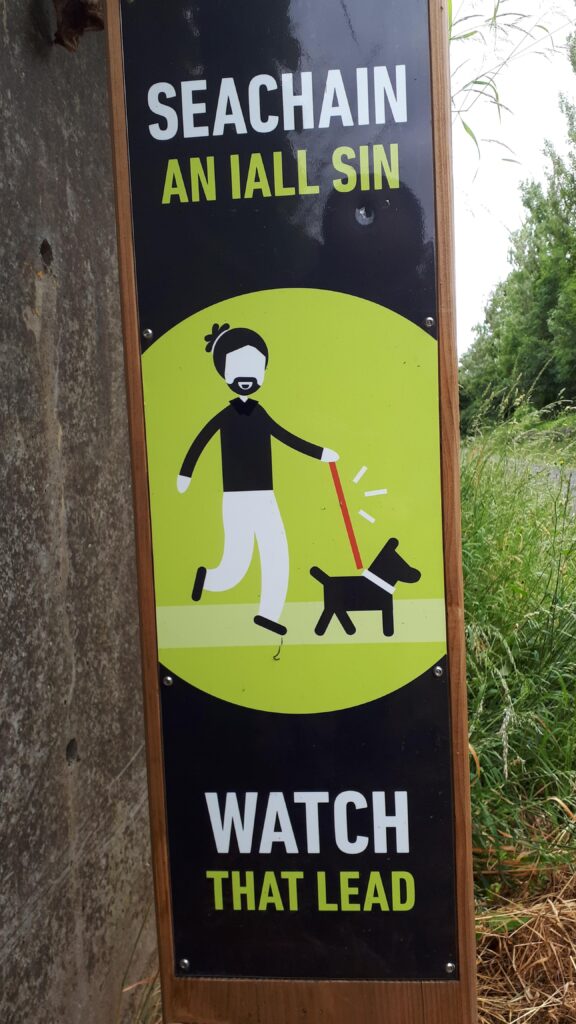 Tourism
Cork has a good tourist offering: an exciting and vibrant city centre, a beautiful harbour and landscape, and a rich historical legacy. But these are widely spread out and not easily accessible for tourists (or locals). For instance, key parts of the region's military-historical legacy — Camden-Fort Meagher, Spike Island, and the Ballincollig Powdermills — are separated by tens of kilometres. The L2S provides an attractive, fun, and active way for visitors to get to and experience these attractions. With the public bike-sharing scheme in the city and a route that runs past many hotels, B&Bs, and restaurants in the city, the L2S would help visitors enjoy all that Cork has to offer.
Commuting
The L2S would make active commuting a realistic and attractive commuting option for many people. And its proximity to the central bus and train stations also facilitates mixed-mode commuting from further afield, such as bus or rail followed by walking or cycling. It links many of Cork's residential areas with major employment and educational destinations, including:
many small, medium and large business employers in the city and county
city centre retailers and businesses
Cork's largest third level colleges & research institutes
national and secondary schools
hospitals
music venues, Fitzgerald Park and sports clubs
the Docklands strategic development zone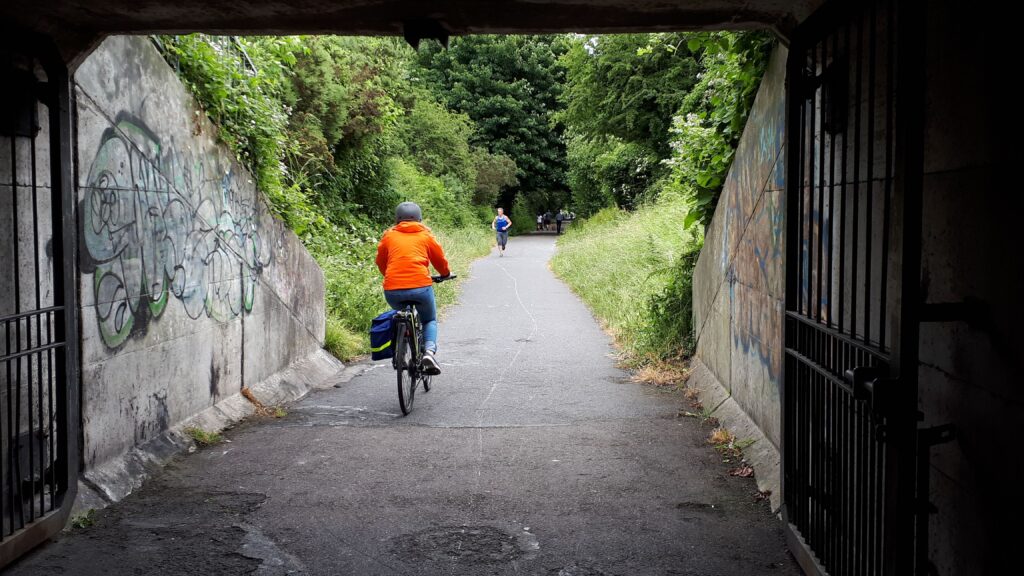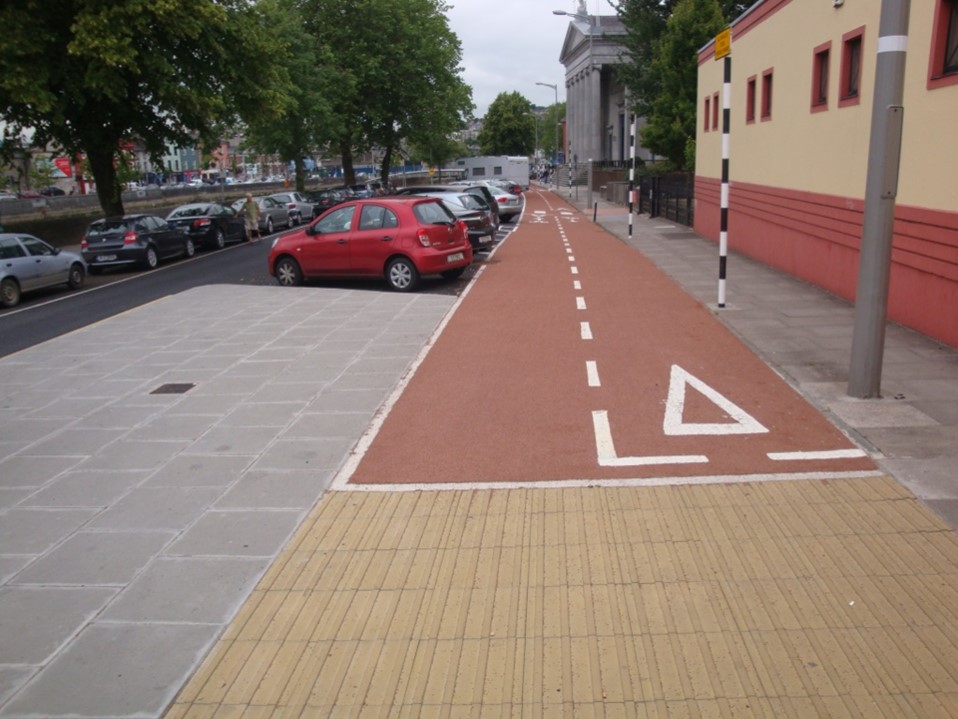 Moreover, the L2S would contribute towards a less polluted, more attractive, and more livable city. That in turn will make Cork more competitive, helping employers attract and retain top talent.
Existing sections would need to be reviewed to ensure a coherent pathway and to ensure high quality finish throughout. Many sections of the greenway already exist, are supported through the Cork Cycle Network Plan, and are widely used. Existing sections include:
Blackrock Castle & Lough Mahon path
Mahon to Passage West
Carrigaline to Crosshaven
The Gunpowder Mills, Ballincollig Regional Park.