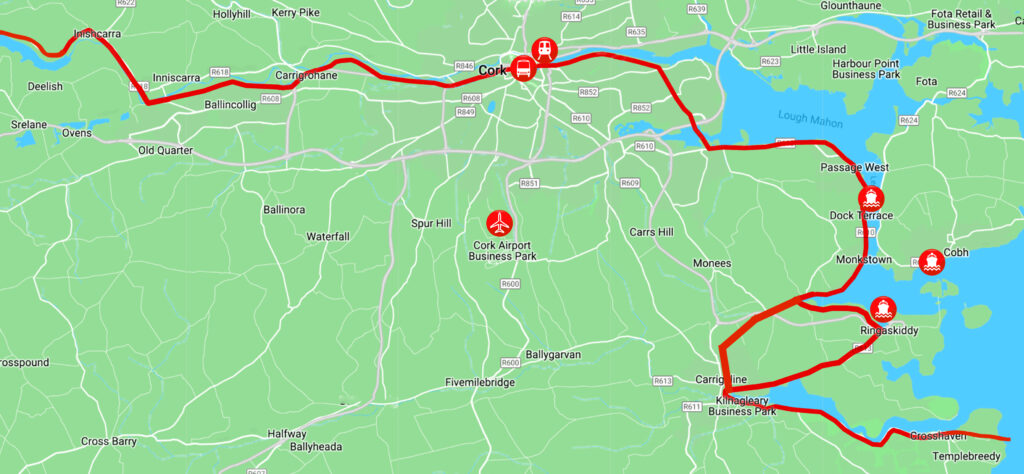 A proposed route map for the Lee to Sea is below. Precise route details are not decided, but the main elements include (i) following the course of the River Lee into Cork city, (ii) traversing the city as a segregated, bidirectional cycle lane and pedestrian pavements, and (iii) tracing the western edge of Lough Mahon and Cork harbour to finish at the coast beyond Crosshaven.
City centre route
The city centre section is vital to the success of the L2S. Getting right this part of the L2S is essential to realise its full commuting and tourist potential, and to enable city residents to enjoy the beautiful surrounding county. The suggested metro map is shown below.

The city centre route is envisaged as a segregated, bidirectional cycle path for cyclists with a parallel, well-maintained pavement for pedestrians. Both parts should be clearly and uniquely marked. Critically, the whole route through the city must be pleasant and safe for all users, regardless of age and ability. It must be fully usable for those with impaired mobility. In particular, it must follow best practice and ensure world-class design standards for cycling infrastructure. Even young children should be able to cycle safely on it. Other cities have such infrastructure and the same can be achieved in Cork too.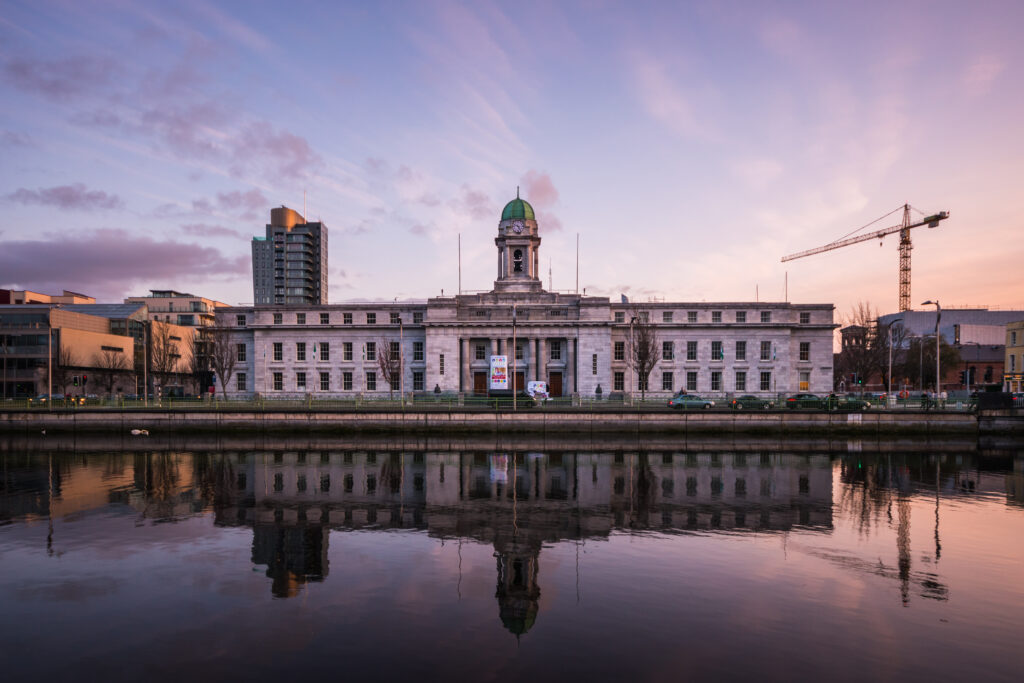 The suggested route through Cork city aims for a direct, clear route visiting the city's iconic sites, retail centres, and educational and employment centres. This is necessary to make the route attractive to as many people as possible. That includes tourists, people commuting to work or school, going on shopping trips, or just getting out to enjoy Cork's many cultural offerings. Noteworthy sites on the proposed route include Fitzgerald Park, UCC, the western end of St Patrick's Street, the English Market, South Mall, and the City Hall. To the east of the city centre, the L2S would enhance the strategic residential and commercial value of the Docklands by proceeding along the southern quays. Further along, the route would serve the Paírc Uí Chaoimh stadium and Mahon retail and commercial centre.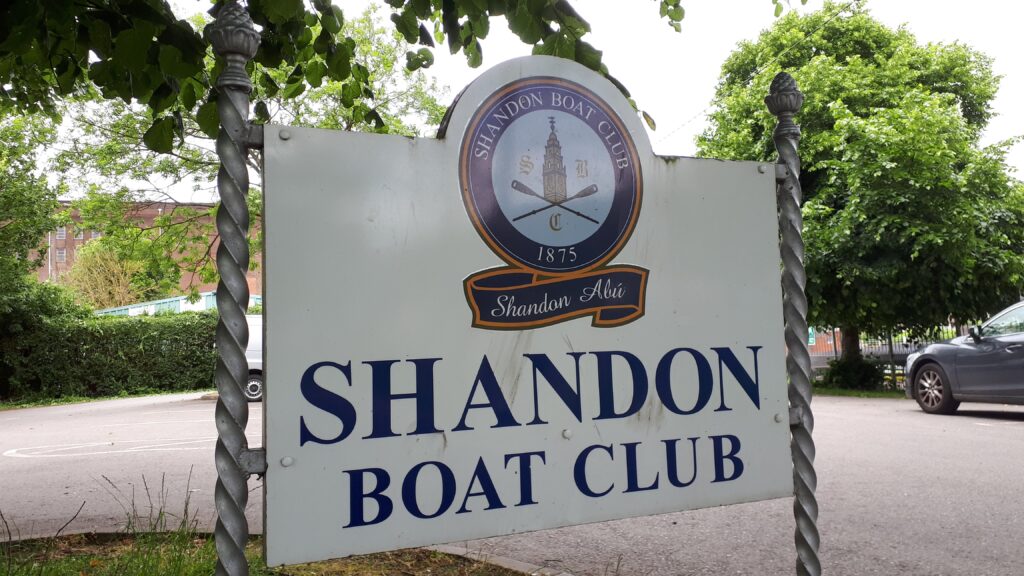 Another objective is to minimise the cost and disruption of installing and upgrading new and existing infrastructure. Fortunately, this is readily achievable across much of the suggested route. For instance, Mardyke Walk near Fitzgerald Park already is a low speed, semi-pedestrianised road in practice. This could be formalised at minimal expense with low traffic speeds and traffic calming measures. Doing so would retain vehicular access, while guaranteeing a safe and comfortable environment for pedestrians and cyclists. In addition, the segregated Western road contraflow cycle path, a partial success story in Cork's cycle network, could be expanded into a segregated, bidirectional path to the end of Washington street, replacing existing, inadequate bike lanes on opposite sides of the street. Mardyke Walk and Western Rd/Washington Street cover almost half the city route.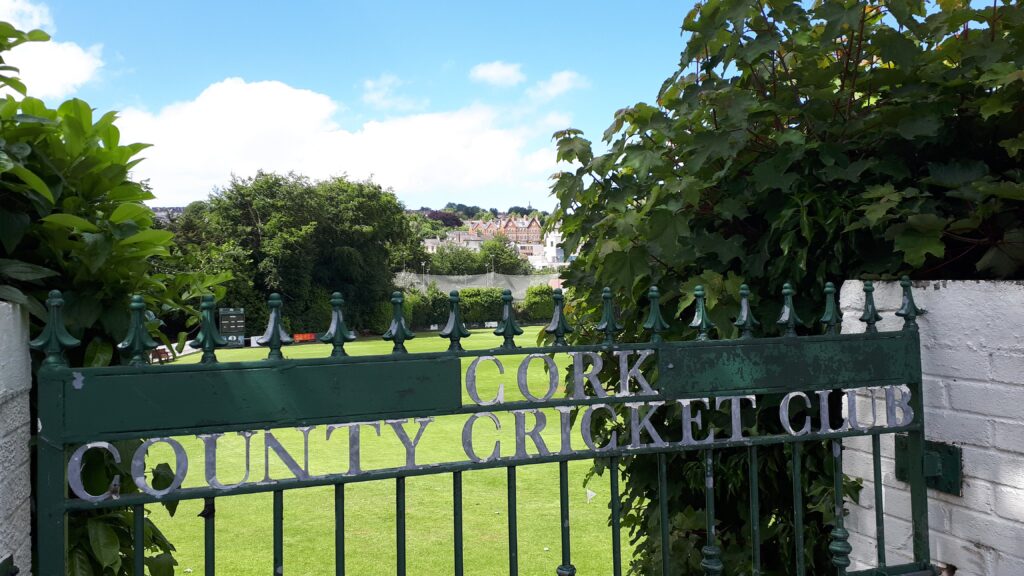 Grand Parade, South Mall, and along the quays would require specific cycling infrastructure, crossings at junctions, and possible modifications to pavements for pedestrians. These are among Cork's widest streets. There is therefore enough room to accommodate the L2S without detriment to businesses and customers to the area.
National and international transport connections
The L2S is unusually well served with both national (train, bus) and international (plane, ferry, cruise liner) connections. These add exceptional value to the L2S and are nationally unique in extent and access.

Strong links to the city's transport hubs are either in place or being installed. Parnell Place already has good walking and cycling connections between the bus station and a connection to the L2S at the South Mall. The Harley Street pedestrian and cycling bridge and associated infrastructure, currently being installed, will enable a straightforward connection between the L2S and Kent Station.
Cork airport is served by public transport and taxis and is only 15 minutes between the airport and city centre. That means that international tourists could be on the L2S within half an hour of arriving in Ireland. In time, existing cycling infrastructure between the airport and the city should be upgraded to directly serve this key transport hub.
A spur from the L2S to the Ringaskiddy ferry terminal would serve ferry customers, facilitating direct bicycle tourism from Europe. At the same time, workers in Ringaskiddy would also benefit from this additional transport link.
The Cobh cruise liner port could also be connected to the L2S via the Passage West ferry at a later date.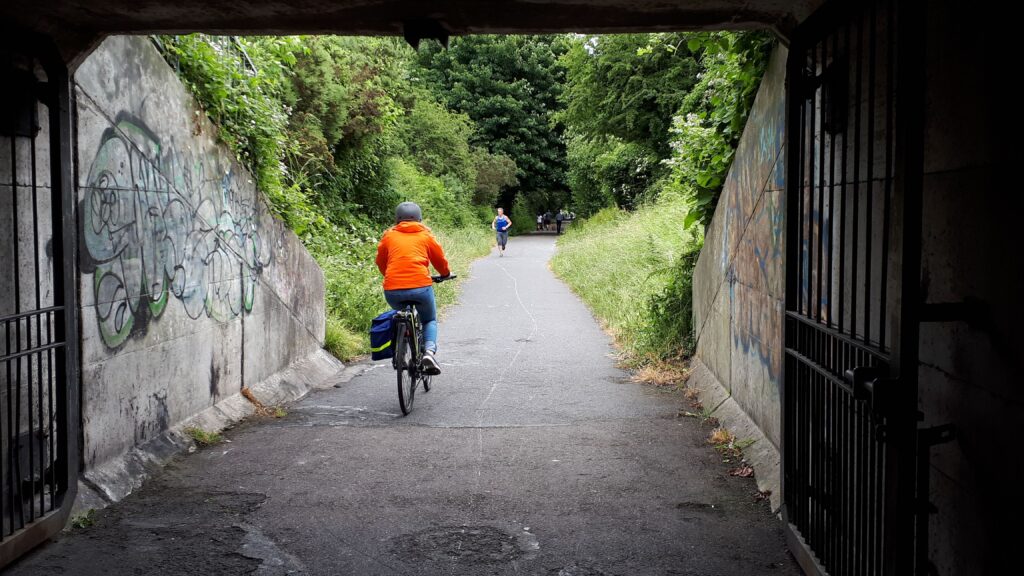 Existing paths and infrastructure
---
---
Many sections of the greenway already exist, are supported through the Cork Cycle Network Plan, and are widely used. Existing sections include:
Blackrock Castle & Lough Mahon path
Mahon to Passage West
Carrigaline to Crosshaven
The Gunpowder Mills, Ballincollig Regional Park.
Existing sections would need to be reviewed to ensure a coherent
pathway and to ensure high quality finish throughout.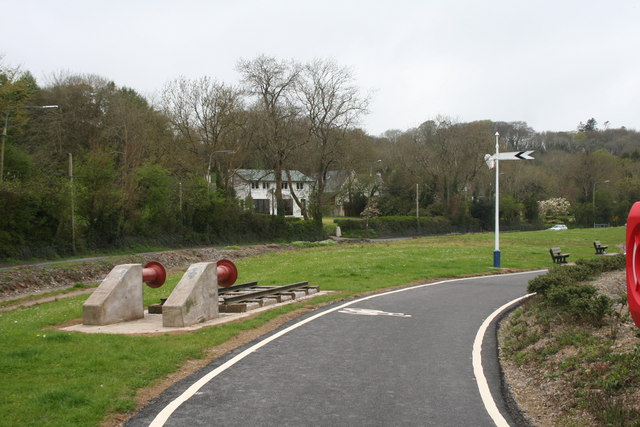 Facilities like toilets and parking areas are already in place in many areas. There are numerous services and facilities throughout the route including businesses, shops, schools, sports clubs, community centers, restaurants and cafes. In the city centre, the Coke Bike-sharing scheme and several bike rental shops provide easy bike access for visitors.
Uniting these sections into a single, high-quality greenway achieves multiple goals: it allows branding and marketing of the route to locals and visitors alike; it adds greater variety to the route; it allows longer distance usage, including by running groups and recreational and commuting cyclists. It makes Cork's spread out cultural and historical legacy much more accessible, especially to tourists. These attributes will serve to draw more users to the greenway and ensure that it delivers the most value for the city and county.